If you're facing a DUI charge, a lot of fears may enter your mind – primarily focused on how a conviction could impact the rest of your life.
Typically, one's livelihood and personal reputation are primary collateral consequences feared by those charged with a DUI.
Impact on Your Personal and Professional Life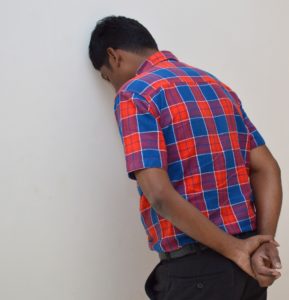 Careers can be devastated, livelihoods curtailed, reputations demolished.
This type of conviction will appear on a person's permanent criminal record, making it more challenging, for example, to become professionally licensed; many professional organizations include a morality clause in their licensure requirements, and certain professions like nursing, pharmacy and psychiatry take a serious view of DUI or other substance abuse related contacts with the law since licensed practitioners have access to prescription medication.
Many jobs have a requirement of a valid driver's license as a condition to remaining employed, particularly those that involve outside sales or a company car. Fleet insurance providers will refuse to insure an entire company if even one of the employees has a DUI conviction or suspension on his or her driving record. So a DUI can prevent you from getting a job or keeping a job that involves driving.
Further, receiving even a single conviction on your public record can seriously damage your personal life, making it difficult to be accepted within certain communities. You may even find yourself blocked from the housing of your choice by failing a background check performed when applying for a mortgage or apartment rental.
Impact on your Education Plans
The college experience is one of the most exciting times a young person can have. However, your dreams for the future can be shattered in an instant if you're convicted of a DUI.
Current and potential college students convicted on a DUI charge can lose scholarships, potentially damaging one's educational future. If you are a high school student just preparing to enter college, any acceptance letters you've received may be revoked, destroying your ability to go to a college or university of your choosing. Many high schools in the Kansas City area are denying kids the opportunity to participate in any extracurricular activities if they are cited for an alcohol or drug related offense.
Colleges are taking a more serious attitude toward drinking, particularly "binge drinking", and at many universities an arrest off-campus can lead to action by the school on campus ranging from mandatory substance abuse education treatment and counseling to expulsion.
Your Freedom can be Seriously Limited
When facing a DUI, many are justifiably concerned about the possibility of jail time. However, even if you don't go to jail, a DUI can make it feel as if you are in your own personal prison.
Your ability to drive will be immediately impacted. So will your ability to travel, making it difficult to get around, vacation or relocate.
Some countries, including Canada, even prohibit entry to those with a driving under the influence conviction. Firearm owners also may face challenges in owning, carrying or possessing guns if they are convicted of a DUI charge.
Seeking U.S. Citizenship?
It is also possible for a DUI conviction to negatively impact your immigration status, particularly if you have not yet gained citizenship.
When either applying for citizenship or facing a deportation hearing, examination of your criminal record almost always takes place. If a DUI charge appears over the course of examination, it is much more likely that your citizenship application will be denied, or you will be deported.
Find a Qualified DUI Defense Attorney
If a DUI charge is jeopardizing aspects of your personal or professional life, you would be wise to seek the services of a local criminal defense attorney with proven results in cases such as yours.