Dealing with Charges for DUI in Miami County, Kansas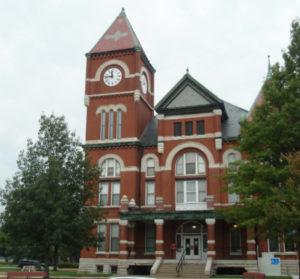 Have you been arrested for a DUI in Miami County, Kansas?
Perhaps you meant to find a designated driver, but couldn't. Maybe you ran a stop sign. Or perhaps you took a new medication without realizing the effect it had on your driving ability.
Whatever the cause, driving under the influence of drugs or alcohol is a very serious offense.
When charged, your DUI case will take place in the Miami County jurisdiction where you were arrested.
You'd be wise to consider being represented by a Miami County, Kansas DUI lawyer who can explore your options for reduced or dropped charges. Everyone makes mistakes, but accepting all charges as stated is usually a mistake that can be avoided before your court date.
If you have been arrested by a member of the Paola, Louisburg or Osawatomie police force for a non-felony DUI or intoxication-related offense, your case may be handled at the courthouse in the city where you were arrested.
Miami County District Court
Phone: (913) 294-3266
Fax: (913) 294-2535
Address: 120 South Pearl Street, Paola, Kansas 66071
Miami County, Kansas Court Website
Open to public Monday-Friday, 8 a.m. – 4 p.m.
If you were arrested for a Miami County DUI under any of the following circumstances, you will need to report to the Miami County District Court:
Arrested in Miami County for DUI, MIP (Minor in Possession) and related traffic incidents by one of the following agencies:

Miami County Sheriff's Department
Kansas Highway Patrol
National Park Service Rangers
Kansas Fish and Wildlife

Arrested under felony charges related to DUI originating in the cities of Paola, Osawatomie, Louisburg or surrounding rural areas:
Miami County District Court Staff
Chief Judge
Amy L. Harth
(913) 294-3644
District Judge
Steven C. Montgomery
(913) 294-9523
Clerk of the District Court
Stephanie J. Gerken
Miami County Sheriff
Frank Kelly
Miami County District Court Rules and Procedures
Plan to arrive at least thirty minutes early for your assigned court date. Arriving late could impact the outcome of court proceedings and your case.
Please wear appropriate courtroom attire out of respect for the presiding judge and all other court employees.
Spectators cannot bring food or beverages into the courtroom. Further, they may not bring magazines, knitting materials, electronic devices, books or other activities that divide their attention from court proceedings. They are expected to be quiet and respectful and display no signs, pins, clothing or similar items that display a message related to the details of the case.
Upon entering the courthouse, all persons are subject to a screening and a search by local Sheriff's personnel or officers of the court.
You can pay any criminal fees associated with your charges online at www.citepayusa.com/ks. According to the Supreme Court of Kansas, court fee surcharges for felony and misdemeanor crimes are $22.